Democratic Control
Empire Electric's service area is divided into seven districts from which one director from each district is elected to serve on the Board of Directors. Directors are elected by the members. Each member has one vote in the election, either at a meeting held for such purpose or by mail ballot. Each member is not limited to vote on director nominees in their own district. They can cast votes for all director districts open for election.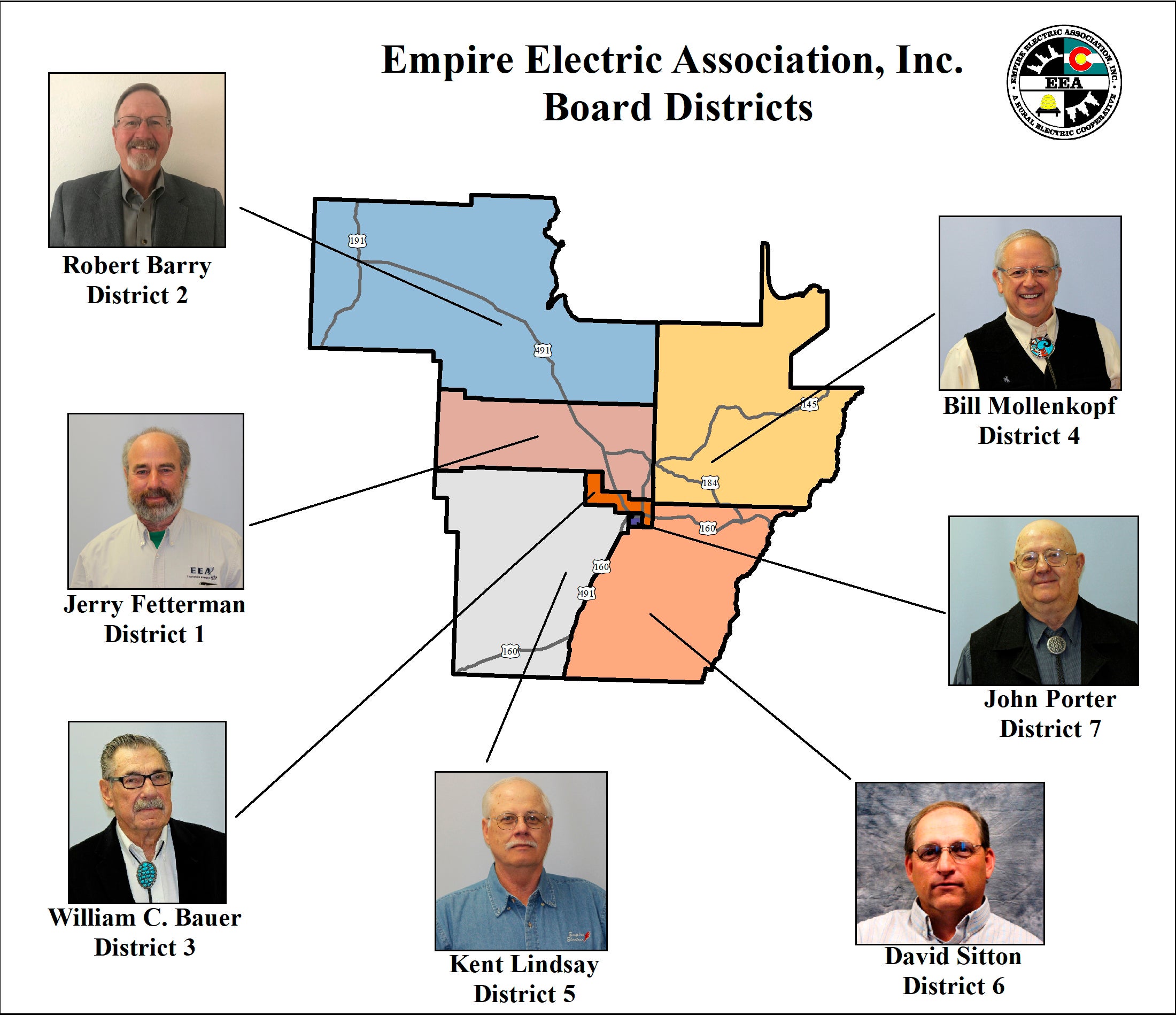 Members are eligible for Directorship in the District where they live.

Director nominations are made by written petition only (on forms provided by the co-op). Not less than fifteen members living in the nominating District must sign the nomination petition.
EEA's 2020 Annual Meeting has been rescheduled to Thursday October 8 , 2020. 
Details on running for the two open director positions will be provided in a timely manner. You can click on the Election and Voting Policy link below to understand how the process works.
Policy 12 - Election and Voting Policy

*Term expires in year indicated